Arthur, Illinois


Subscribe to our Amish Country Newsletter
Arthur News
& Event Calendars
November 10, 2009

2010 Central Illinois Bragging Rights BBQ competition dates announced for October 8th and 9th 2010.

visit http://www.cibr-bbq.com
for more infor

December 1, 2009

Arthur to continue with their 3rd Saturday Market through 2010.

visit http://www.gazeboannex.com
for more information
Sponsors
Edible delights and gift baskets straight from the heart of Illinois Amish country. Apple butter, jams, jelly, candy, church peanut butter, and much much more for every occasion and holiday.
Arthur, Illinois
Education
A priority for local residents, schools in Arthur set high goals for themselves. A low student to teacher ratio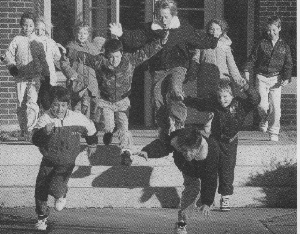 ensures plenty of individual attention for students and a quality education for all. Our students' achievement scores are the envy of many other communities, with 95% or our high school seniors taking the SAT and ACT exams and an overwhelming number of them going on to attend college. Graduates of Arthur's school system include the dean of engineering at Duke University, and Chairman of the Department of Philosophy at U.C.L.A. Outstanding extra-curricular programs including all the major sports, competitive music, show choir and marching band programs, and a wide variety of clubs and groups provide plenty to challenge Arthur's young people.

Our graduates don't have to go far to find a good college, either. Three major universities, The University of Illinois, Eastern Illinois University and Millikin University, plus an aggressive junior-college, are located within 40 miles of Arthur, with a wide variety of bachelor's, master's, and doctorate degree options available.
Arthur Schools
Arthur CUSD #305 is a district of 600 students located in East Central Illinois. Arthur is a village of 2100 probably most noted for its Amish community. The Amish community surrounding Arthur brings many tourists to see horse power still used in farming and horse and buggies on the roads to town. Arthur is also notable for its excellent schools. Our students excel at academics, athletics, art and music, and in being good citizens. Come and see us sometime.
Arthur High School
Had a 100% graduation rate in 2006, a 15 to 1 student teacher ratio, and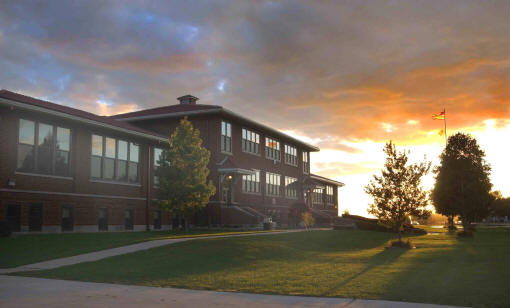 strongly exceeded state averages in students meeting expected standards in math and science. For more detailed information on the school system, visit their website.
ArthurJR High School
(Students: 76; Location: 301 E COLUMBIA ST; Grades: 07 - 08)
Arthur Grade school located on South Vine Street

in downtown Arthur
GRADE SCHOOL (Students: 319; Location: 126 E LINCOLN ST; Grades: PK - 06)


Private high school in Arthur:
ARTHUR MENNONITE SCHOOL (Students: 45; Location: RR1 BOX 194B; Grades: KG - 12)

Private primary/middle schools in Arthur:
PLAINVIEW PAROCHIAL SCHOOL (Students: 46; Location: R1 BOX 172C; Grades: 1 - 8)
PRAIRIE LANE AMISH SCHOOL (Students: 39; Location: 323 N CO RD 200 E; Grades: 1 - 8)
NORTHSIDE PAROCHIAL SCHOOL (Students: 30; Location: ROUTE 2; Grades: 1 - 8)
SOUTH PRAIRIE SCHOOL (Students: 25; Location: 18338 N.C.R. 200 E; Grades: 1 - 8)
In addition there are at this time 15+ Amish parochial schools and 5 special education schools in the Amish Community.