Arthur, Illinois


Subscribe to our Amish Country Newsletter
Arthur News
& Event Calendars
November 10, 2009

2010 Central Illinois Bragging Rights BBQ competition dates announced for October 8th and 9th 2010.

visit http://www.cibr-bbq.com
for more infor

December 1, 2009

Arthur to continue with their 3rd Saturday Market through 2010.

visit http://www.gazeboannex.com
for more information
Sponsors
Edible delights and gift baskets straight from the heart of Illinois Amish country. Apple butter, jams, jelly, candy, church peanut butter, and much much more for every occasion and holiday.
Welcome To Arthur, Illinois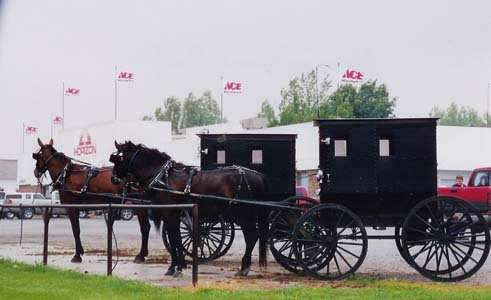 Arthur, Illinois offers the peace and quiet of a small town American village along with a strong business climate, good schools, and plenty of nearby amenities for an active lifestyle. Located in the heart of Illinois Amish country, Arthur has become a destination for people from all over the world. Whether you are looking for a chance to escape the hustle and bustle of the everyday world for a day or for a lifetime, Arthur has many things to offer both visitors and those hoping to relocate.
Live with us! Arthur is a good place to raise a family. With plenty of affordable housing, Arthur has a strong K thru 12 school district with a small student to teacher ratio and excellent graduation rates, a competitive athletic program, an active park system with a community swimming pool, JFL football, and summer baseball leagues, safe streets and a low crime rate.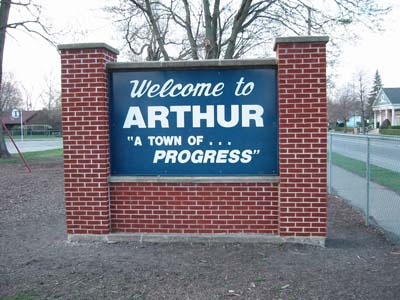 Work With us! Arthur Illinois boasts a strong work force, clean industry, a vibrant retail community with plenty of opportunities to grow a business. Arthur is the largest employer in two counties. Arthur has a strong tourism base in the surrounding country side, and a well respected reputation as a woodworking and custom furniture supplier from numerous small shops in the area. With convenient interstate and rail transportation, and available land to develop, Arthur might be the perfect place for your business.
Play with us! Arthur's location provides easy reach to nearby theater, concerts, Big Ten college sports, golf, boating, hunting and fishing, and plenty of shopping. Enjoy the peace of small town living without giving up your active lifestyle.
Arthur, Illinois is where you want to be!